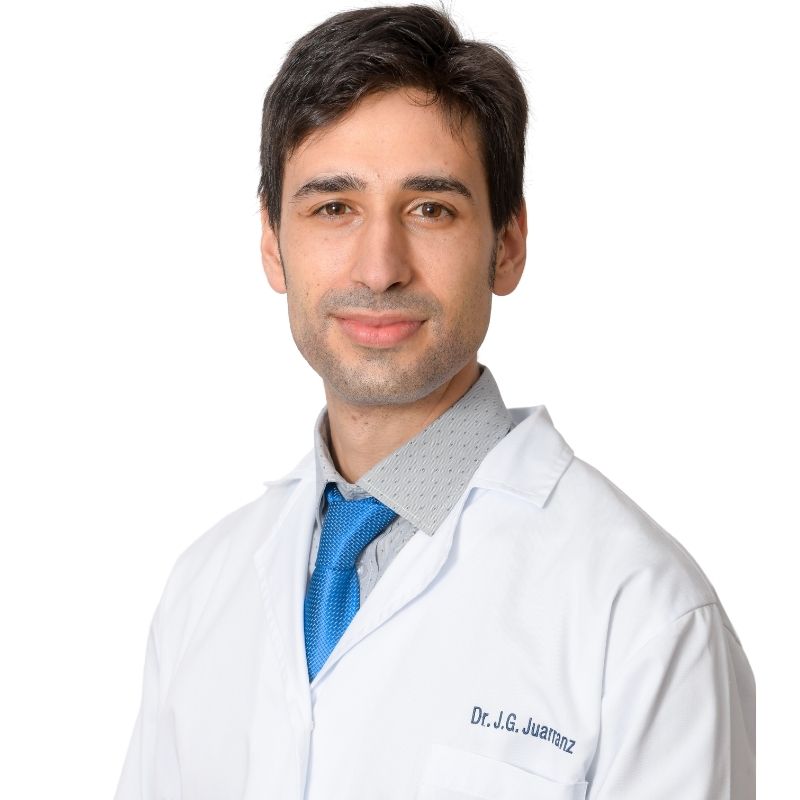 Dr. Jorge Garcia Juarranz
Plastic Surgeon in Alicante
From the hand of Dr. García Juarranz, renowned plastic surgeon in Alicante, with extensive experience in breast, body and facial surgery, at BELANEVE we offer our patients the Plastic, Reconstructive and Aesthetic Surgery Unit.
The first consultation is completely free and without obligation. Make an appointment now!
make an appointment now
And shortly we will call you to give you your appointment or any information you need!
Plastic, Reconstructive and Aesthetic Surgery
Patient opinions
100% real reviews, published by patients on the Google profile of our Plastic Surgery clinic and Dermatology in Alicante.
"I had surgery with Dr. Jorge García Juarranz for a mastopexy with a prosthesis and I am very happy with the result 😀 He has done a good job. From the first day I spoke with Dr. Jorge I already decided that he would operate on me, because he gave me a lot of security, for his professionalism, for the family treatment and the trust he gave me. He is a great person and very perfectionist. I would have surgery again without a doubt👏👏. I recommend him 100%😊"
"I couldn't be happier with the operation, I had a tummy tuck on November 30 and everything was luxurious, what impressed me the most was the closeness with which Jorge explained everything to me,... From the moment you walk in, Lorena attends you super Nice and friendly, and now I am being treated by Adolfo, a chiropractor and really great, they are all very good professionals, and I would recommend this clinic over and over again."
"Dr. Juarranz is a magnificent professional, rarely have I met someone who is so trustworthy from the first consultation and the result of his final work was also excellent. 100% recommendable surgeon in human and professional terms."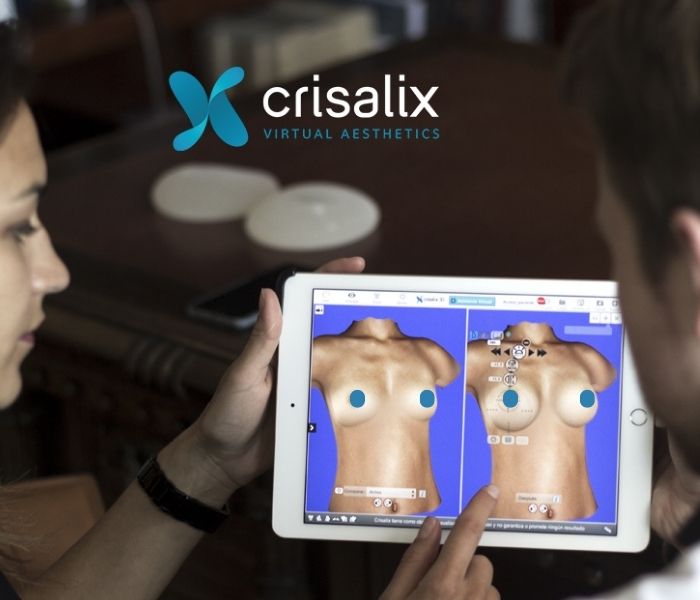 Latest Technology in 3D Simulation
Visualize your new image before surgery
Changing one's physical appearance is not a decision to be taken lightly. For this reason, it is usual that during the first Plastic Surgery consultation the patient wants to see what his new image and the results of the operation would look like before going through the operating room.
chrysalix is a 3D simulator for the visualization of indicative results in Cosmetic Surgery that answers the question that every patient has: "How will I look after surgery?" Before this technology existed, there was no satisfactory answer to this universal concern. The only possible option was to see "before and after" photos of other patients who had already undergone similar surgeries.
The consultation of Dr. Jorge Juarranz, our plastic surgeon in Alicante, has the innovative Crisalix 3D simulator to help the patient get a very approximate idea of ​​what the final result of their breast, body or facial surgery could look like before undergoing surgery.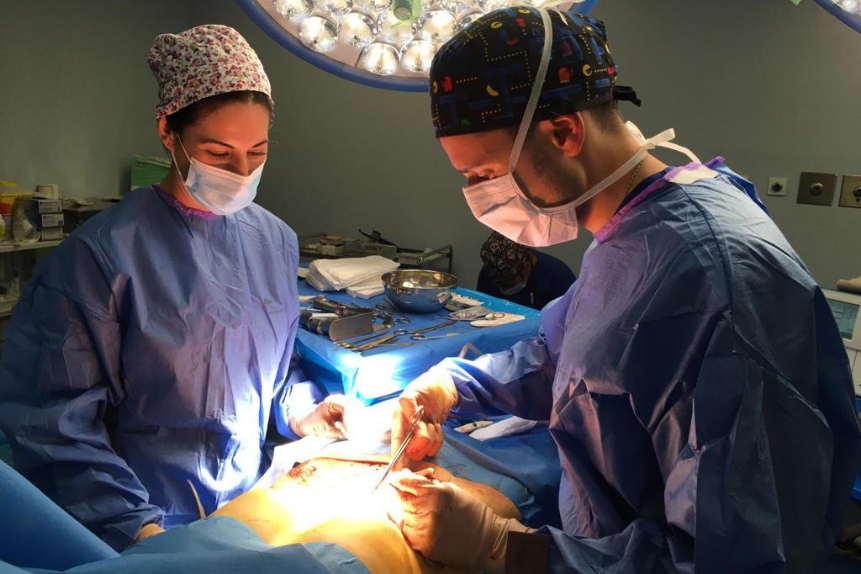 Dr. Jorge Garcia Juarranz
Plastic Surgeon in Alicante
"The quest for perfection has haunted our species throughout its history. Art and science, both exponents of the best that the human being can achieve, come together in my specialty, making available to those trained in it the tools to repair and improve the human physiognomy. This enormous responsibility that we acquire with the trust of our patients, who put their health and their image in our hands, is something that I am fully aware of every second of every surgery. That is why in each intervention I perform, I give all my knowledge, all my love and all my time to achieve the best possible result."